.
Conflation: Mark Campbell • Blaise Tobia
with Anthony Angelicola and Peter Rose .
Leonard Pearlstein Gallery
Nesbitt Hall • Market and 33rd Streets
Antoinette Westphal College of Media, Arts and Design • Drexel University
May 16 - June 3, 2011: Monday - Saturday, 12-5 PM
Public Reception: Wednesday, May 18, 5:30 - 8:30 PM
Mark Campbell will also be at the gallery on Saturday, May 21; Blaise Tobia on Saturday, May 28.
.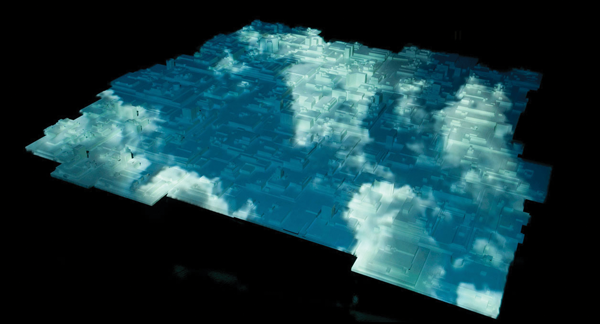 Conflation: Living Above the Store is a multi-media installation by Mark Campbell developed in collaboration with Peter Rose and Anthony Angelicola and supported in part by an Interdisciplinary Grant from the University of the Arts. It centers on a large "architectural model" of an invented suburban environment, illuminated by a 30-minute video loop with accompanying sound. The organizational imperative behind the work is a reimagining of the "separation of function" mandate, typical of most suburban communities.
Conflation: Virtual Presence is a series of works by Blaise Tobia utilizing web sources, video, and sequential photography. Global and local webcams, a proposal for a "24-hour Rocky Cam," surveillance images from London (the most camera-watched city in the world) and other source materials will be presented.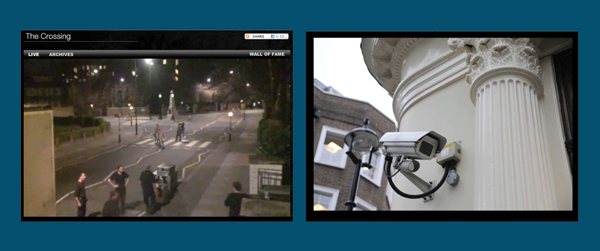 Exhibition Press Release ... Mark Campbell Statement • Website ... Blaise Tobia Statement • Website